If the items in TF2 were made out of enriched uranium, they would have attained critical mass and destroyed the planet long ago.
Fortunately for us, they're only made out of polygons and pixellated murder, so we can keep piling them up and enjoying merry consequence-free virtual manslaughter.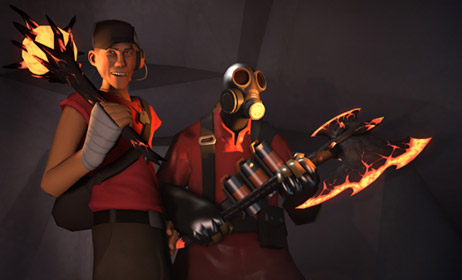 The latest addition to the party is weaponry from
Rift
, for people who preorder this new MMORPG on Steam within the month of February 2011.