Hello. I am an old member and infrequent poster, but when I do post, I like to make it worthwhile to read. Keep in mind this theory will contain extremely mild Portal 2 spoilers (if at all), but hardly anything that would ruin a fresh player's experience. In fact, I dare say my thread will enhance a fresh player's enjoyment and perhaps provide some more perspective and insight into the enigma of the Government Man.

Those of you coming from Portal 2's singleplayer will be familiar with the CEO and Founder of Aperture Science - Cave Johnson [http://half-life.wikia.com/wiki/Cave_Johnson]



Quote

At one point, he states he had contacted a severe illness from contact with ground Moon rocks (the primary compnent of Conversion Gel) as opposed to mercury poisoning, though it's also possible that he's lying or delusional. He also made it mandatory for all employees to undergo testing in the chambers. He ordered that that technology be developed to allow him to be put into a computer, but it's apparent the tech wasn't finished in time and he died.



Or DID he?

I put it to you dear reader that Cave Johnson is not only not dead but imbued with supernatural time travel powers to boot.

You see the moon rocks provided the foundation for a breakthrough in quantum teleportation technology and personal exposure to the substance has left him sickly and weak, but with the ability to command the power of space and time itself.

But let's take a closer look at the G-Man himself shall we?





Quote

"I wish I could do more than keep an eye on you, but I have agreed to abide by certain... restrictions."
―The G-Man



From the beginning of Half-Life we are aware Gordon Freeman is, in fact, under constant observation and evaluation.



Quote

TEST SUBJECT:
Gordon Freeman
Male, Age 27

EDUCATION:
Ph.D., MIT, Theoretical Physics

POSITION:
Research Associate

ASSIGNMENT:
Anomalous Materials Laboratory

CLEARANCE:
Level 3

ADMINISTRATIVE SPONSOR:
Classified

DISASTER RESPONSE PRIORITY:
Discretionary



A very categorical approach to testing wouldn't you agree? Which other characters do we know of that share such a passion for testing people? Yes... our good friend at Aperture Science - Cave Johnson! And he doesn't just restrict himself to test subject Gordon either! We also have:



Quote

TEST SUBJECT:
Adrian Shephard
Male, age 22

TRAINING:
United States Marine Corps,
Special Forces

RANK:
Corporal

COMMANDING OFFICER:
Sergeant Dwight T. Barnes

CURRENT ASSIGNMENT:
Hazardous Environment Combat Unit
Santego Military Base, Arizona

MISSION:
Classified



Two test subjects under constant evaluation. Very interesting stuff.

It has also been rumoured that the G-Man was behind the sabotage and subsequent Resonance Cascade at Black Mesa (they were his arch rivals back in the day after all).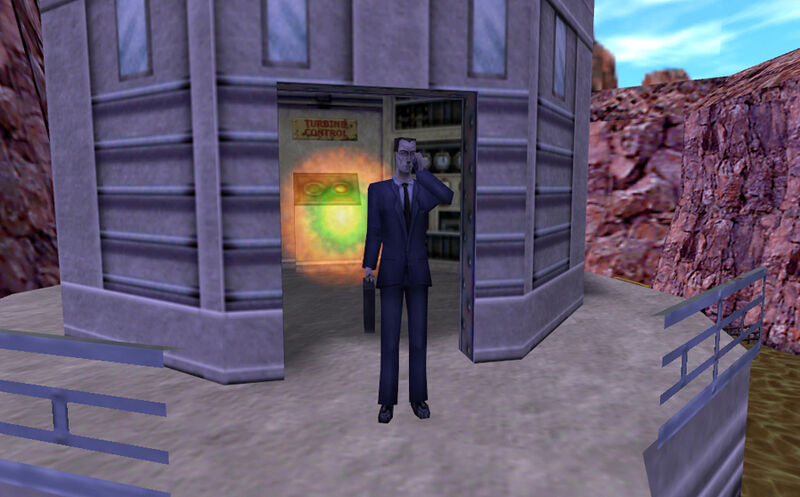 He certainly demonstrates a very rapid system of travel to get where he needs to be. Always watching. Declining to interfere with his subjects. Can't spoil the test can we?

At the conclusion of Half-Life and Opposing Force we see Gordon put into stasis awaiting the events of Half-Life 2 and Shephard also being put into stasis pending further evaluation. The G-Man makes a point of mentioning how impressed he was by both test subjects capacity to "adapt and survive against all odds".

According to the Combine Overwiki, after the events of Half-Life 2 Gordon is saved at the last second by the intervention of the G-Man who quite literally harnesses his moon rock powers to bring time and space to a halt and take Gordon to safety. Seems like a very Cave Johnson thing to do. The man wasn't known for his modesty. There is also evidence of an obsession with 'time' on the part of the G-Man, once again very reminiscent of Cave Johnson's desperation to prolong his lifespan by any means necessary - even by moon rocks.

Now Episode 2 is where things really get interesting.



Quote

The Borealis is an Aperture Science research vessel introduced in Half-Life 2: Episode Two. According to Isaac Kleiner, Aperture was working on a promising project, but in their rush to beat Black Mesa for funding, they neglected ordinary safety rules and it appears that the ship simply disappeared with parts of her dry dock, which earned her an almost legendary stature. It is assumed that the Borealis contained an immensely powerful and dangerous secret.

[http://half-life.wikia.com/wiki/Borealis]

Now Cave Johnson naturally wants to help take back Earth from the Combine, so he contacts his old rival and friend Eli Vance using Gordon as the mailman. After being informed by Cave to "Prepare for unforseen consequences" Eli realises that Gordon must track down the Borealis and seize the Aperture portal technology before the Combine. I imagine this will be expanded upon in Episode 3, should it ever arrive.

I think that will do for now, and I imagine I will expand on these points further when I get more time. For now, consider it a taste of things to come. I hope at the very least, despite the far fetched nature of the claims, you enjoyed reading some of this.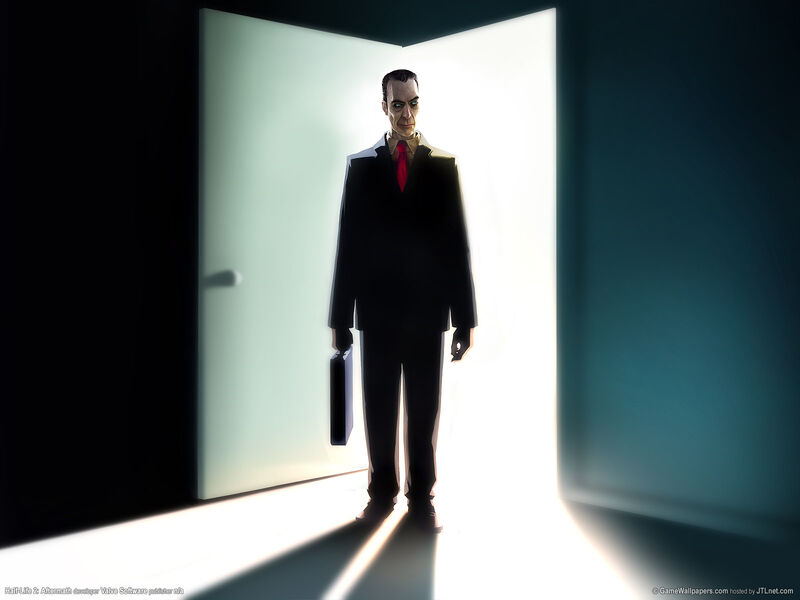 Credit to Combine Overwiki for text extracts and pictures. [http://half-life.wikia.com/wiki/Main_Page]